Behind every website should be a robust and comprehensive website content management system (CMS). Long gone are the days you should be paying an agency to update content, add new imagery or simply tweak text.
A modern day website should be growing and evolving on a monthly basis. Visitors and potential customers should be able to see activity across your site – such as new products for sale, services on offer or blog posts showcasing growth and expansion.
At Cotidia, we've developed our own, bespoke content management system which we've tailored and optimised to allow for seamless updates throughout your site.
Editing your content with ease
We make it so content is easy to create and update. By enabling on-page editing, you can visualise all text and imagery being updated on the page in real time. This way you can easily see what section is being edited and exactly how it will look to your visitors, with no need to switch between windows. The CMS also allows you to work on draft pages, which you can publish as soon as you're happy with the updates.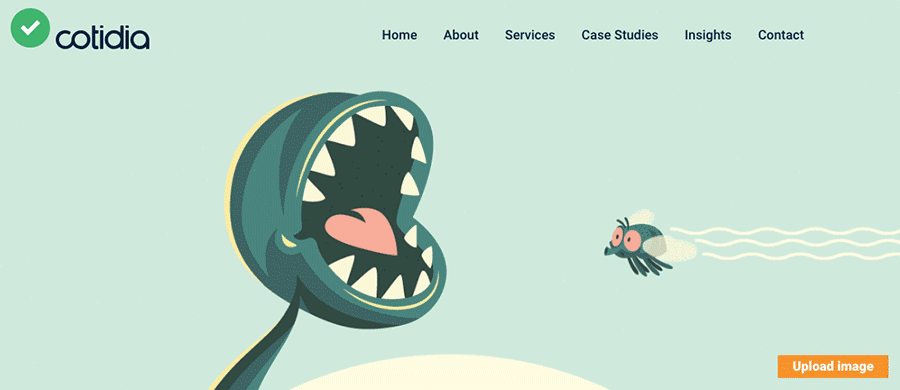 Metadata and Open Graph tags and their benefits
If you're not working in the world of digital day-in, day-out, you might be wondering "What are metadata and Open Graph tags?" In a nutshell, metadata describes the content within your website in a way external services can understand.
For example, when sharing a page on social networks, metadata communicates information about the page and its content to these services (e.g. Twitter, LinkedIn and Facebook). By allowing you to customise this, you have a greater degree of control on how your website is presented on these platforms.
Social Sharing
As we live in the age of social, the ability and ease for visitors to share content from your website becomes a much stronger tool for your business. Our Social Sharing feature offers the ability for visitors to your site to share pages on Twitter, LinkedIn and Facebook. Through the CMS, you have the ability to edit the metadata and Open Graph data to create bespoke visuals and text when sharing your content.
Why not give it a try? Click one of the social network icons in the "Share this" section to see this page on Twitter, LinkedIn or Facebook.
But that's not all…
These great features are some of the highlights of our CMS. However, it includes everything else you would expect, such as video embedding, image hosting, rich text editing and many other powerful tools.
Every site is unique, which is why we approach a project based upon the needs of each client, and tailor the CMS to suit the project's requirements.
Where next?
If you feel your existing website needs a refresh, or you have a new project in mind you'd like us to discuss, please don't hesitate to get in touch.
Please call us on 0121 638 0845 or email info@cotidia.com to discuss this with us in more detail.